Game formats
Tournaments

International tournaments with money prizes every month.
Different formats for all level players.
Bowlers play on their home alleys at any convinient time for them and can watch the opponents' games online or recorded.
Practice

Use TenPinCam app while practicing every time & track your statistics.
The results of your Practiсe will not be included to your handicap & average.
Play in any bowling center, even without TPC equipement.
Live Battle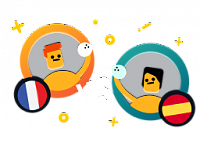 1x1 match in real time with TenPinCam bowlers from different bowling centers of the world.
You may set the date & time for the Battle or compete right now, while you are on your alley.
You may choose the opponent or play with any TenPinCam bowler who will answer your challenge.
You see each other in the app by video. Protests are available.
It is very exciting!
Open Challenge

Сreate your own Mini Tournaments: set a number of games, dates & a number of players.
TenPinCam bowlers can answer your challenge and play at convinient time for them.
You can also take part in Open Challenges setted by other users.
Watch online your rivals' games when push will notify you.
WATCH & ANALYSE
Choose the playback speed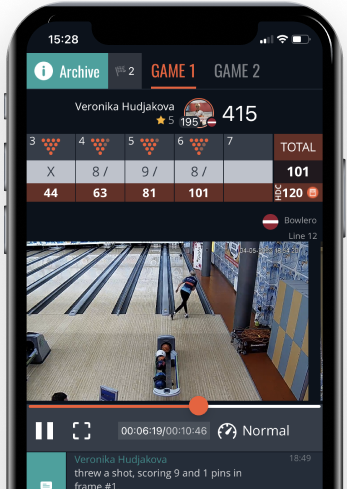 Scoring Camera
(or integrated scoring)
SUBSCRIPTION
TenPinCam App as well as the tournaments are free of charge. You can participate in any TenPinCam tournament for free and win money prizes.

But our subscription lets you win much more money! Monthly payment of €5.99 increases your prizes.
FREE
All tournaments available with lower money prizes
PREMIUM
Increased money prizes for only 5,99€/month
WIN MORE
MONEY