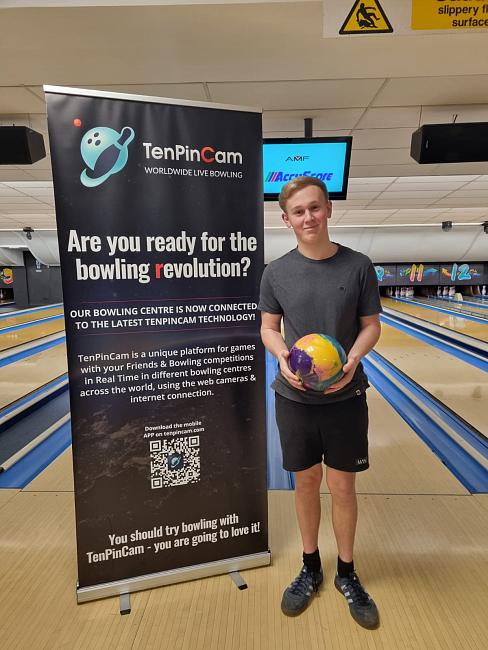 Campbell Gribben
Campbell Gribben has got his prize for the 3rd place in Christmas Open tournament!
The prize was 325 € with Premium subscription! (65 € without subscription)

Campbell is under 18 y.o., so, he's got a Proshop vaucher!
Isn't it nice? Do you want the same? Download TenPinCam app & play!
27.01.2023