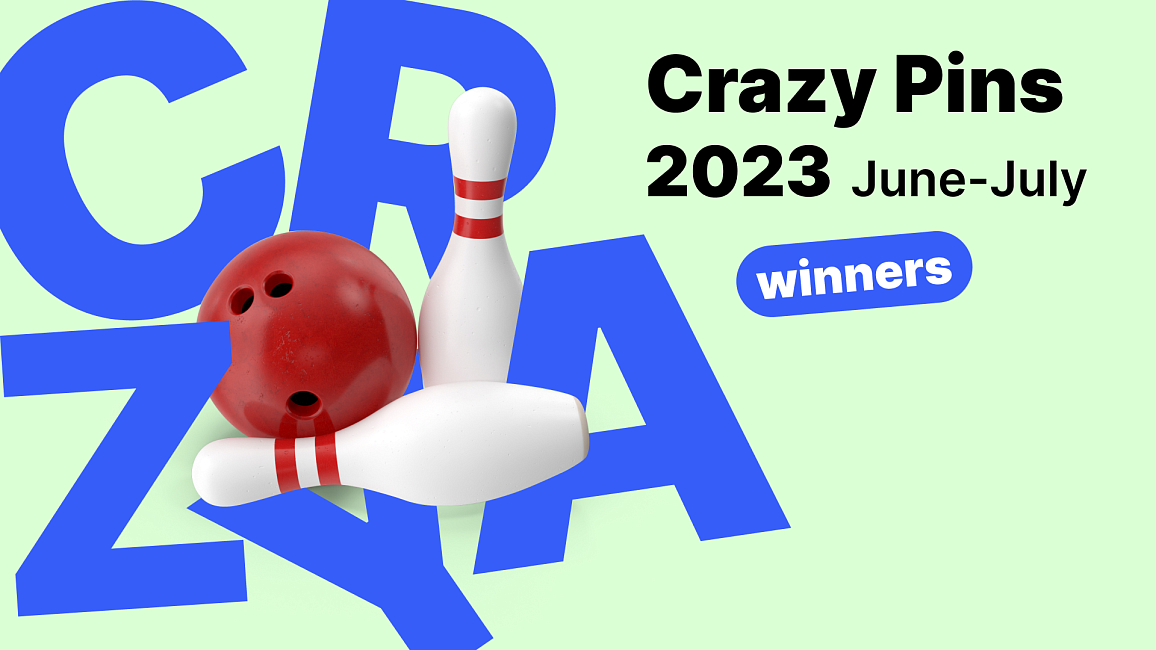 Crazy Pins 2023 Winners
Crazy Pins Tournament held from May 22 to July 15 finished and it's time to find out who took the first three places!

Are you ready? And here they are! Our crazy winners:

1. Volodymyr Horb - 100€ with Premium
2. David Clement – 20€ no Premium
3. Manoah Gueret – 10€ no Premium

Congratulations to everyone! You are great fellows!

Thanks to everyone who took part! Do not despair, there are still many tournaments ahead and there are many chances to win prizes!

Good luck to everyone!


25.07.2023