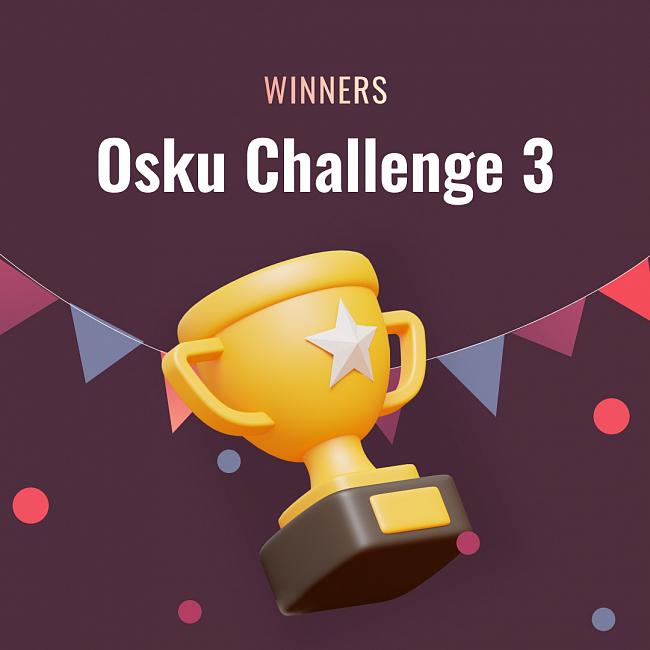 "Osku Challenge 3" winners
Gifts are here! Gifts from Santa Osku!

Good boys usually take the opportunity to win something in TenPinCam app)) So, they win!
Let's see the winners of Osku Challenge 3!

1. Volodymyr Horb wins online training with Osku Palermaa
2. Andrius Pelakauskas gets TenPinCam T-shirt autographed by Osku Palermaa
3. Ivars Vinters gets TenPinCam set of bowling towels
4. Daniel Chapelle gets TPC subscription for 2 months

Congratulations, guys!
Thank you, Osku Palermaa!
28.12.2022